Keeping a Journal Can Help Protect Your Rights in a Long-Term Disability Claim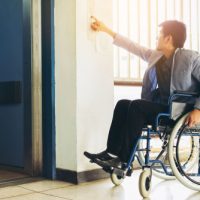 Chronic health conditions can quickly progress to the point where they result in long-term disabilities. Unfortunately, previous doctor visits and missed days from your job may have depleted your savings and left you with large amounts of outstanding medical debts. Planning how to afford monthly expenses once you reach the point that you are no longer able to work is a frightening prospect. Long-term disability benefits can provide you with a steady income during this time. Keeping a journal can help protect your rights when it comes time to file your claim. The following highlights three important areas to address.
Documenting Your Long-Term Disability
According to the National Health Council, more than 40 million people suffer chronic health conditions that limit their ability to work or engage in hobbies and activities. For people in this situation, maintaining their health and financial security is a top priority. Long-term disability benefits can provide a safety net, helping to ensure your expenses are paid. However, documenting your health condition and how it has progressed plays an important role in filing your claim. Information to keep track of through a disability journal includes:
Records of all doctor visits;
Details regarding medications and treatments you have undergone;
A daily journal of your symptoms and any side effects you suffer;
Details regarding how your condition impacts your ability to work and other activities.
Uncovering Benefits You Are Entitled To
Long-term disability benefits may be available through your job. Under the Employee Retirement Income Security Act of 1974 (ERISA), you have a right to obtain a copy of all policy-related documents from your employer free of charge. Requesting these documents should be your first step when contemplating filing a claim.
Review your plan and make note of requirements, exclusions, and claim procedures in your disability journal. Check to see if you may be entitled to disability benefits through the Social Security Administration (SSA) as well.
Documenting Dealings With Insurers or the SSA
Once you are ready to file a long-term disability claim, keep track of all dealings you have with plan administrators, insurers, and SSA representatives in your journal. This can help to ensure requests for additional information are addressed and that important deadlines are not missed.
Unfortunately, it is not uncommon for long-term disability claims to be denied for various reasons. Insurers are required to notify you in writing within a certain time period and under ERISA, you have the right to file an appeal. If you have not already done so, it is important to speak with an experienced long-term disability attorney for help in filing your appeal. Information in your journal may provide important evidence in your case.
Contact Us Today for Help
At Farrell Disability Law, we provide the trusted legal guidance and professional representation you need to get the benefits you are entitled to. Call or contact our Jacksonville long-term disability attorney to request a consultation in our Jacksonville or Orlando office today.
Resource:
nationalhealthcouncil.org/sites/default/files/AboutChronicDisease.pdf
https://www.mydisabilitylaw.com/five-important-steps-in-filing-an-erisa-long-term-disability-claim/