Long-Term Disabilities That Can Result From COVID-19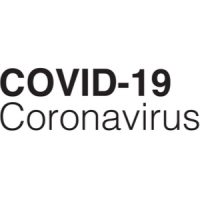 COVID-19 continues to be a concern in Florida and across the U.S. as case numbers continue to climb. While there is still much we need to learn about the virus, medical experts are beginning to uncover more information about potential lingering effects. Unfortunately, even mild cases could leave patients suffering long-term disabilities. To protect yourself amidst the ongoing pandemic, be aware of the risks and any long-term disability insurance you may have in place.
COVID-19 Capable Of Causing Long-Term Disabilities
By now, most of us are aware of the symptoms of COVID-19. These include coughing, fever, shortness of breath, headaches, muscle aches, and loss of taste or smell. While some people experience only a mild case and recover in a matter of weeks, others suffer more adverse effects and may require hospitalization or intensive at-home care for months.
For those who do contract the virus, long-term impacts could result regardless of how mild or severe your illness was. According to the Mayo Clinic, wheezing, fatigue, joint pain, and other issues can continue long after receiving a negative test result and other symptoms subside. COVID-19 is also capable of causing permanent damage to certain body organs, include:
The heart: Imaging tests taken months after some patients with mild cases of COVID-19 recover have shown damages to the heart muscle. This increases the risk of heart disease and heart failure.
The lungs: COVID-19 can cause damage to the alveoli, which are tiny air sacs within the lungs. Scar tissue that results can cause lasting breathing problems for patients.
The brain: Regardless of the age of the victim or the severity of their illness, COVID-19 can cause strokes, seizures, and Guillain-Barre syndrome, which can cause weakness and tingling in extremities and may lead to paralysis. It also increases the risk of developing Alzheimer's or Parkinson's disease.
In addition to the above effects, COVID-19 can also cause mood disorders and problems with blood clots and blood vessels. Scientists are continuing to research other long-term impacts that may result from the disease.
Can You Get Long-Term Disability Benefits For COVID-19?
If you suffer long-term effects as a result of COVID-19, you may be entitled to benefits through long-term disability insurance policies you have in place. These types of benefits are often available through your employer, but it is important to review the terms of coverage.
Under the Employee Retirement Income Security Act of 1974 (ERISA), you have the right to request copies of all policy-related documents, free of charge. Review coverage dates, the amount of benefits you may be entitled to, and any exclusions that apply. These benefits can help offset income losses you suffer as a result of COVID-19.
Let Us Help You Today
If COVID-19 has left you suffering long-term disabilities, reach out to Farrell Disability Law. We help you get the benefits you need to continue providing for yourself and your loved ones. Contact our Jacksonville long-term disability attorney and request a consultation today.
https://www.mydisabilitylaw.com/what-you-need-to-know-when-dealing-with-long-term-disability-ltd-insurers/