What You Need To Know When Dealing With Long-Term Disability (LTD) Insurers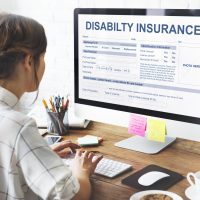 When injuries or illnesses leave you suffering from long-term disabilities, insurance policies you have in place through your employer can be a lifesaver. By making up for a portion of the income you lost, LTD insurance helps you meet monthly bills and basic living expenses. Unfortunately, dealing with long-term disability (LTD) insurance companies is often a hassle and it is not uncommon for them to dispute your claim or even deny it completely.
LTD Insurers Are NOT Your Friend
Insurance companies often try to project the image that they are on your side, but nothing could be further from the truth. The insurance industry pulls in billions each year and one of their prime objectives is protecting profits.
The National Association of Insurance Commissioners' oversees the industry and offers a consumer information pamphlet detailing some of your rights. They also provide an online form for filing complaints against specific insurance companies due to unfair practices. Hundreds of thousands of complaints are filed against these companies each year. Among the most common disputes between insurers and the clients they cover include:
Lengthy delays in handling and resolving claims, which includes not following proper time frames for approval and requiring excessive information from applicants;
Denying claims, in which they often cite policy exclusions, problems with terms of coverage, and failure to submit the appropriate forms;
Unsatisfactory claim settlement offers, in which they pay less than the total amount you are entitled to.
Tips For Dealing With LTD Insurers
Checking the terms of your LTD insurance policy is one of the first things you need to do when you are diagnosed with a condition that could eventually result in long-term disability.  Under the Employee Retirement Income Security Act of 1974 (ERISA) you have the right to request a copy of all policy documents from your employer, at any time and free of charge. Knowing the terms of your policy can help protect you when it comes time for filing a claim. Actions that work to your advantage when filing a LTD claim include:
Carefully document your medical condition;
Follow all of your doctor's instructions regarding testing, treatment, and follow-up visits;
Make sure your condition is covered under the terms of your policy;
Double check the policy effective date;
Keep any communications you receive from the insurance company carefully organized;
Respond to their calls, letters, or emails promptly;
Be aware you may be required to submit to an Independent Medical Exams (IME), which is conducted by doctors hired by the insurance company;
Avoid exaggerating your condition during an IME, but do not downplay your symptoms or the impact they have on your life either.
Let Us Help You Today
When it comes to dealing with LTD insurers, Farrell Disability Law acts as a strong legal ally on your side. To ensure you get the disability benefits you are entitled to, contact our Jacksonville long-term disability attorney and request a consultation in our office today.
https://www.mydisabilitylaw.com/do-i-need-additional-long-term-disability-insurance/