Long-Term Disability Benefits Due to Head Injuries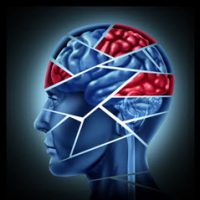 Long-term disabilities can result from accidental injuries. These happen in a variety of different situations and have the potential to impact every area of your life. Blows or jolts to the head are one of the most common types and even a minor mishap can leave you suffering permanent impairments which prevent you from working or providing for your loved ones. In these cases, you may be entitled to long-term disability benefits, either through Social Security or through a policy provided by your employer.
Concussion, TBI, and Other Types of Head Injuries 
Concussions and other types of head injuries have symptoms which are subtle, yet they can cause lasting harm to victims. The third Friday in September each year is designated as National Concussion Awareness Day. The goal is to make the general public aware of how common these injuries are and the serious impairments victims suffer as a result.
Concussion and other types of traumatic brain injuries (TBI) can result from any type of bump, blow, or jolt to the head. As a result, neural pathways in the brain are disrupted, potentially having serious impacts on the victims physical, emotional, and cognitive abilities. These types of injuries can occur as a result of the following:
Motor vehicle accidents;
Slips, trips, and falls;
Getting struck by or against objects;
Accidental, non-fatal drowning;
Medical mishaps;
On the job accidents;
Sports and recreational accidents;
Acts of violence, such as assault or domestic violence.
Any time a head injury is suspected, it is important to seek medical care immediately. Symptoms of concussion, TBI, and other serious conditions are often subtle. Not getting treatment could impact your health and could jeopardize your rights to long-term disability benefits.
Head Injuries and Long-Term Disability Benefits
Head injuries are one of the most common types of accident injuries. According to the Centers for Disease Control and Prevention (CDC), more than 2.5 million people seek treatment for these injuries each year. While people with mild cases of concussion or TBI may recover in a matter of months, those with more serious injuries can be left with permanent impairments. These include:
Impaired balance, impacting your ability to walk or stand in one place;
Impaired judgement and reasoning processes;
Impact to communications abilities, making it difficult to talk or understand what is said;
Memory disturbances, making it difficult to remember names, places, or instructions;
Lack of coordination, keeping victims from performing even simple daily tasks.
When these types of impacts occur as a result of head injuries, you may be entitled to long-term disability benefits. These can help to offset the losses in wages you and your family suffer now and in the years to come.
Let Us Help You Today
At Farrell Disability Law, we provide the compassionate client service and professional legal representation victims of head injuries need to get the benefits they are entitled to. To discuss how we can help you, reach out and contact our Jacksonville long-term disability attorney today and request a consultation in our office.
Resource:
nationalconcussionawarenessday.com/index.html
https://www.mydisabilitylaw.com/be-your-own-advocate-when-it-comes-to-long-term-disability-benefits/