Men's Health Month Raises Awareness of Long-Term Disability Risks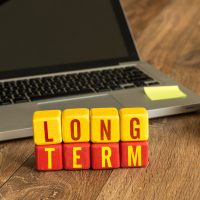 Father's Day is held in June each year. While many of us will be planning picnics and other types of get-togethers to honor the men who love, others will be visiting their husbands, fathers, and grandfathers in hospitals or long-term care facilities. Unfortunately, the sad fact is that men are more likely to suffer accidental injuries, illnesses, and chronic health conditions, all of which puts them at risk for long-term disabilities (LTD). In honor of Men's Health Month, we want you to be aware of the dangers and the steps you can take to ensure the men in your life are protected.
Men at Greater Risk For Long-Term Disabilities
Men's Health Month calls attention to how important it is for men to be proactive when it comes to protecting their health. Unfortunately, many men engage in bad health habits, neglect, do not get the level of medical care they need, and fail  to undergo preventative screenings. They often ignore symptoms of potentially serious conditions, making them more likely to suffer early death and long-term disabilities.
On average, men tend to die an average of five years younger than woman and experience higher rates of the following conditions:
Heart disease and stroke;
Cancer, in particular colon and lung cancer, two of the most deadly types;
Kidney disease and cirrhosis of the liver;
Respiratory ailments, such as emphysema and chronic obstructive pulmonary disease (COPD);
Diabetes and high blood pressure.
Men are also more likely than women to suffer disabling and potentially deadly injuries due to accidents, overexertion, or failing to take the proper precautions while engaging in sports and recreational activities.
How Men Can Protect Themselves Against Long-Term Disabilities
In addition to putting their lives in danger, the above men's health issues increase their risks for long-term disabilities. To protect themselves, the Mayo Clinic recommends taking the following steps:
Get regular exercise: Activities such as walking, jogging, bicycling, and lifting weights can help in maintaining health.
Eat a healthy diet: Fast food, fried food, and a diet heavy on red meat increases the risk for diabetes and heart disease. Switch to lean protein sources and load up fruits, grains, and vegetables instead.
Lose weight: Being overweight puts stress on your heart and can overwhelm joints and muscles, making soft tissue injuries more likely to occur.
Quit smoking: If you are a smoker, talk to your doctor about how to quit.
Avoid overindulging in alcohol: Limit alcohol intake to one or two glasses of wine or beer per day.
In addition to these precautions, take time to review any long-term disability benefits available through your employer. These benefits act as a safety net in the event injuries, illnesses, or chronic conditions prevent you from working.
Contact Us Today for Help
Long-term disabilities can happen at any age. At Farrell Disability Law, we help you get the benefits you deserve. Call or contact our Orlando long-term disability attorney to request a consultation in our office today.
Resource:
mayoclinic.org/healthy-lifestyle/mens-health/basics/mens-health/hlv-20049438
health.gov/news-archive/blog-bayw/2018/06/june-is-mens-health-month/
https://www.mydisabilitylaw.com/when-accidental-injuries-result-in-long-term-disabilities/