Protecting Your Rights To Social Security Disability Benefits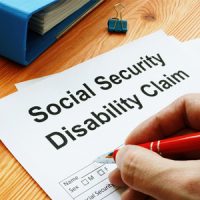 Social Security disability benefits can provide a steady source of income if you are unable to work. Unfortunately, even after years of working and building up the required credits, getting your claim approved is often a challenge. Once you go through the process and finally do get your application approved, you want to make sure nothing threatens your benefit schedule or the amount you are entitled to receive.
Preventing Social Security Disability Benefit Problems
The Social Security Administration (SSA) provides benefits for people with long term disabilities, provided they have earned enough work credits and have a qualifying condition. However, more than half of all disability applications filed end up being denied. Among the most common reasons include not submitting the proper medical records and other required documents.
Making it through long weeks or months waiting for your disability benefits to begin is a harrowing experience. Once your claim is approved, you want to be sure not to do anything that could jeopardize it. Among the most common problems you will want to prevent include:
Making too much income: The basis of your Social Security disability insurance (SSDI) claim is that your condition prevents you from engaging in Substantial Gainful Activity (SGA). While you are permitted to earn up to $1,260 per month ($2,110 if blindness is the source of your disability), going over this amount will cause you to lose your benefits.
General increases in assets: Your rights to SSDI could be in jeopardy if you receive an inheritance, make money on the stock market, or have some other type of financial windfall totally more than $2,000.
Receiving free food or shelter: Receiving government benefits or moving in with other family members as a way to save money could impact your disability benefit amount.
Not responding to communications from the SSA: Failing to respond to requests or other types of communications from the SSA within the appropriate time period will result in the loss of benefits.
Getting The Maximum Amount Of SSDI Benefits You Deserve
In addition to being aware of issues that could jeopardize your SSDI, you will want to protect yourself by ensuring you get the maximum amount of benefits you deserve. US News & World Report states that if you are considering tapping into your 401k to take early retirement due to an injury, illness, or chronic health condition, you may want to consider collecting disability benefits up until you reach age 66 instead.
It is also important to file your disability claim as early as possible.  While you must be disabled for a period of one year before being entitled to SSDI benefits, completing your application early can help you avoid last-minute hassles that could end up delaying your first payment.
Let Us Help You Today
At Farrell Disability Law, we can help ensure you get the maximum amount of SSDI benefits that you are entitled to. Call or contact our Jacksonville Social Security disability attorney online and request a consultation in our office today.
Resource:
money.usnews.com/money/retirement/social-security/articles/ways-to-increase-social-security-disability-checks
https://www.mydisabilitylaw.com/long-term-disability-benefits-transitioning-from-own-occupation-to-any-occupation-benefits/