Proving Any Occupation Definition of Disability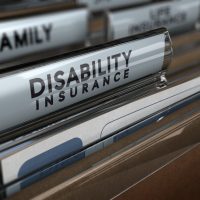 As anyone who has received Long-Term Disability (LTD) benefits can attest, the most difficult aspect – in some cases, some would even argue even more difficult than the disability itself – is the claims process to be approved. In an effort to ensure that only those considered truly disabled are qualified to receive LTD benefits, insurance companies have written their LTD insurance policies with very strict regulations regarding what physical and/or mental attributes qualify as a disability, and many of these are dependent upon the occupation of the policyholder. To give the policyholder the best chance at success, engaging the service of an experienced Jacksonville long-term disability attorney can assist tremendously in structuring a claim appropriately. This issue – being able to prove a disability which is dependent upon one's occupation – was reviewed in a California lawsuit, with California Court ruling that the policyholder failed to prove that his disability fell within the coverage provisions of his LTD policy.
Considerations when Purchasing an LTD Policy
Many large employers, such as the federal government, offer guidance on what to analyze when purchasing an LTD policy. As part of this guidance, these companies indicate that the following factors should be addressed when deciding on what type of policy to purchase:
Benefits amount, or how much money can a successful claimant expect to receive if a claim is approved;
Benefits calculations are also important, as LTD policies typically will pay a certain percentage based on one's salary;
Some policies will start paying benefits as soon as one is disabled, while others will require a waiting period;
Most policies will pay benefits for the rest of a disabled individual's life, while others will have a date set at which benefits will end, such as at age 65; and
Definition – in order to collect benefits, the beneficiary need to be "disabled," as defined by the policy.
Meeting the Definition of Disability
It is this last factor that is of immense importance. Again, this understanding hinges on the language used in the LTD insurance policy. Some policies will pay benefits on evidence that the disabled individual is unable to perform aspects of his/her occupation, whereas other policies will pay benefits only on evidence that the disabled individual is unable to perform aspects of any occupation. Further, in the former, some LTD insurance policies will pay out based on whether the disabled individual is unable to perform essential, required, important, material, or other delineated aspects of his/her occupation. Finally, some policies may state that the disabled individual must be unable to perform all or each of or a specified percentage of these aspects of his/her occupation. Consequently, it is important to address what the insurance policy explicitly states as coverable when presenting evidence of a disability.
It is also important that, if a denial of a claim is appealed to a court, courts will typically not read the stated requirements literally. If they did, it is most likely that no one would be able to satisfy them, especially the coverage requirements which state that the disabled individual must be unable to perform "all" or "each of" the duties of one's employment. By way of example, most every occupation requires a degree of literacy, while most claimants, even if severely disabled, will still be able to read, unless he/she is unconscious or in a coma. In reality, courts will most likely deem the definition satisfied if he/she is unable to satisfy just one duty, assuming that duty is a prime duty of his/her occupation.
Get Help
If you are currently receiving LTD insurance benefits (or looking to submit a claim for such benefits), it is important to understand that you will be required to prove that you have a disability. To ensure that you prove a disability appropriate for your occupation, contact an experienced disability benefits attorney as early as possible in the LTD claims process. The legal team at Farrell Disability Law has years of experience in advising their clients in every aspect of the LTD process, including the nuances of proving differing standards of disability. This experience will allow us to help you submit the most effective claim possible. Contact us today.
Resources:
natlawreview.com/article/california-plaintiff-fails-to-satisfy-burden-proof-long-term-disability-case
fedweek.com/retirement-financial-planning/purchase-considerations-for-disability-insurance/
https://www.mydisabilitylaw.com/what-are-the-chances-of-suffering-a-long-term-disability/