Reviewing Your Long-Term Disability Coverage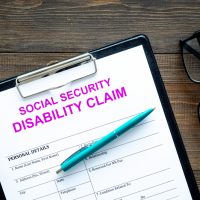 Long-term disabilities can happen to anyone, regardless of your age, health, or current occupation. Social Security Disability Insurance (SSDI) can help replace some of your lost wages in this situation. However, the benefits you are entitled to are unlikely to cover all of your living expenses. Long-term disability insurance is an option which can help offset these costs. The following offers tips on how to determine if you have the proper type and amount of coverage.
The Need for Additional Disability Insurance
If you are young and currently healthy, you may question whether disability insurance is something you need to consider. Unfortunately, the odds of eventually suffering an injury or health condition that keeps you from working are high. According to the Social Security Administration (SSA), roughly one out of every four 20-year-olds will eventually become disabled before they reach retirement age.
In this situation, you may be entitled to Social Security Disability Insurance (SSDI). However, the maximum SSDI benefit amount in 2019 for an individual is just over $1,200 per month. This is where long-term disability insurance comes in.
Available through your employer or through a private policy you purchase, it can provide additional income depending on your policy limits. Those who are likely to benefit the most from this type of insurance include:
Those with a high cost of living and significant outstanding debts;
Families with young children or people who provide for older family members;
Those with a family history of health conditions that could leave them disabled in the future;
Those with fewer support systems, who are more likely to need professional help with long-term care.
Reviewing Your Long-Term Disability Coverage
As experienced long-term disability attorneys in Florida, we frequently meet people who are shocked when their disability coverage is denied or when they get less than what they thought they were entitled to. Thoroughly reading and reviewing your policy now is a good way to help prevent future losses.
According to Consumers Advocate, areas to pay close attention to in your long-term disability policy documents include:
Your weekly or monthly benefit amount, which may be anywhere from 50 to 80 percent of your income.
The benefit period, which is the amount of time the insurer will provide compensation. This may be an actual time period or until you reach a certain age.
The elimination period, which is the amount of time you will have to wait before receiving your long-term disability benefits. This can be as short as 30 days or up to three years.
The policy limit, which is the maximum amount the insurer will pay for your benefits and on the policy as a whole.
Let Us Help You Today
When you have questions or concerns about long-term disability insurance coverage and getting the benefits you are entitled to, Farrell Disability Law is here to help. Call or contact our Jacksonville long-term disability attorneys online to schedule a consultation today.
Resource:
consumersadvocate.org/disability-insurance
https://www.mydisabilitylaw.com/what-is-erisa-and-how-does-it-impact-my-disability-claim/