Should I Hire A Long-Term Disability Lawyer?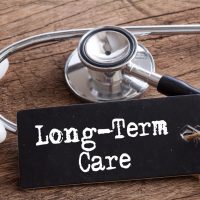 When long term disabilities happen, circumstances surrounding the situation can leave you wondering where to turn. Between juggling doctor visits, demands on the part of your job or employer, and the impacts your family members have to deal with, you need someone making sure your rights and best interests are protected. As an experienced Orlando long-term disability lawyer, we act as a strong legal ally on your side. You can count on our Farrell Disability Law to help you get the long term disability benefits you deserve.
When Should I Hire A Long Term Disability Lawyer?
According to statistics from the Centers for Disease Control and Prevention (CDC), more than 60 million adults in the U.S. struggle with some type of disability. When these impact your ability to work or perform certain tasks required by your job, long term disability (LTD) insurance available through your employer may be able to help.
If accidental injuries, sudden illnesses, and chronic health conditions leave you unable to work for a year or longer, long term disability benefits can help supplement your lost income, enabling you to continue providing for your loved ones and meeting your monthly expenses. A common question clients ask is, "When should I hire a long-term disability lawyer?" While this will depend on your specific circumstances, we can help in the following situations:
When first applying for long term disability benefits:
Applying for long-term disability benefits can be a complex process. You will need to fill out the appropriate forms for your claim and submit it to the insurer with the proper information, including statements from doctors, medical records, and other documents. One little mistake or simply failing to elaborate enough about your condition could result in your claim either being denied or delayed. Hiring a long term disability lawyer at the beginning can help to prevent this.
When claims are delayed:
Filing for long-term disability benefits involves dealing with insurers. As for profit-businesses, they have a financial motive to avoid paying out on benefits. A common tactic is to delay your claim with excessive requests for documentation and other tactics. Our LTD benefit lawyer can call them on this type of behavior and help your claim get resolved in the quickest amount of time possible.
When benefits are denied:
Many LTD claims end up being denied at least once before they are finally approved. While the Employee Retirement Income Security Act of 1974 (ERISA) gives you the right to file an appeal, following the proper procedures and gathering the evidence needed is often a challenge. We can guide you throughout the process, filling out the appropriate forms, gathering evidence in your favor, and appearing at administrative hearings on your behalf.
Let Us Help You Today
To ensure you get the benefits you are entitled to when long term disabilities happen, get Farrell Disability Law on your side. Call or contact our Florida long-term disability lawyer online and request a consultation in our office today.
https://www.mydisabilitylaw.com/when-do-i-qualify-for-long-term-disability-ltd-benefits/