When Do I Qualify For Long-Term Disability (LTD) Benefits?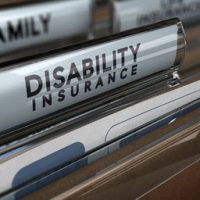 Benefits available through your employer can help protect you and your family in the event long-term disabilities prevent you from working. However, getting to the point that your disability benefits claim is approved and you begin receiving payments can be a long and frustrating process. The following details some of the qualifications you will need to meet and when you can expect to qualify.
When Disabilities Entitle You LTD Benefits
Long-term disability (LTD) insurance is often provided by employers alongside other benefits, such as life insurance or health coverage. LTD policies protect you in the event an injury or health condition prevents you from working for a year or longer.
One of the first steps you need to take if you are diagnosed with a potentially disabling condition is to review the terms of your policy. Under the Employee Retirement Income Security Act of 1974 (ERISA), your employer is required to provide a copy of all policy-related documents, free of charge and at your request. Stipulations to look for that could impact your eligibility and when you qualify for benefits include:
Terms of coverage: This details the amount of time you need to have worked on the job, required job status, and other details that determine when your coverage goes into effect.
Policy exclusions: These are conditions that are not covered by your long-term disability benefits.
Pre-existing conditions: Many LTD policies have special provisions for dealing with pre-existing conditions that result in long-term disabilities.
Elimination period: This is the period of time between when you become disabled and when your benefit payments begin.
How Long Do I Need To Wait For LTD Benefits and When Should I Apply?
As soon as you are diagnosed with a potentially disabling condition, it is important to take steps towards the time when you will file a claim. This includes keeping track of your medical records, attending all required doctor's appointments and follow up visits, and keeping a journal regarding how your condition impacts you at work and at home.
Policy Genius warns that while some LTD insurers will begin paying benefits if your disability prevents you from working in your own occupation, others require that you be unable to work in any type of job. This could make a big difference in terms of  when you begin receiving payments. The elimination or waiting period is another factor to consider. Virtually all LTD policies require you to wait anywhere from three and six months before benefits begin. As you will be disabled and unable to work during this time, it is important to plan now on how you will meet monthly expenses during this period.
Let Us Help You Today
At Farrell Disability Law, we can review your LTD policy and help ensure you get your benefits in the quickest amount of time possible. To request a consultation in our office, call or contact our Jacksonville long-term disability attorney online today.
Resource:
policygenius.com/disability-insurance/learn/how-does-long-term-disability-insurance-work/
https://www.mydisabilitylaw.com/understanding-the-elimination-period-in-your-long-term-disability-policy/