Soft Tissue and Repetitive Stress Injuries That Can Result In Long-Term Disabilities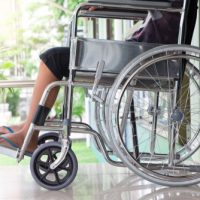 Accidents and activities you engage in as part of your daily life or during sports and recreational activities can put a strain on your muscles, joints, and other soft tissues. Injuries you suffer as a result can end up developing into chronic conditions. When these impair your ability to perform tasks on your job, you may be entitled to long-term disability benefits. While these are among the most common types of injuries, they are also among the most contested in disability claims.
Soft Tissue Injuries
Soft tissues support your body structure and allow for movement and general mobility. These can be damaged due to accidental injuries or as a result of overuse or strain. According to the American Academy of Orthopedic Surgeons (AAOS), the most common types of soft tissue injuries impact the muscles, tendons, or ligaments. These include:
Sprains: This involves stretching of the ligaments, which connect bones throughout the body. They commonly affect the ankles, knees, and wrists.
Strains: These involve stretching of muscles or tendons, which connect the muscles to bones. They often occur in the feet, legs, or back.
Tears: When stretching of ligaments, muscles, or tendons is severe, it can result in a complete tear.
Treatment for sprains and strains usually involves rest, ice, compression, and elevation (which medical providers often refer to as RICE). Tears may require surgery to repair the damage. Even relatively minor soft tissue injuries can take long months to heal. Putting too much pressure on the affected body part or suffering subsequent injuries can result in permanent impairments.
Repetitive Stress Injuries
These can affect the nerves, joints, tendons, and other soft tissues. They result from performing the same types of tasks repeatedly, either on the job or while engaged in other types of activities. According to Very Well Health, the most common include:
Bursitis: This involves inflammation of the bursae, which is cushioning between the joints.
Epicondylitis: Otherwise known as tennis elbow, this involves tears in the tendons attaching forearm muscles to elbow bones.
Tendonitis: This involves chronic inflammation of the tendons, impacting movement throughout the body;
Tenosynovitis: This is one of several conditions that can impact the wrists, making it difficult to use your hands or perform certain activities.
When caught early, these can often be treated with rest, compression, steroids, and anti-inflammatory medications. In severe cases, they may require surgery. If there continues to be repeated stress on the affected area, chronic pain and long-term disability can occur as a result.
Let Us Help You Today
If you struggle with soft tissue or repetitive stress injuries, it is important to see your doctor regularly. A firm diagnosis and well-documented medical history can help you in the event of long-term disabilities.
At Farrell Disability Law, we are dedicated to helping to get the benefits you deserve. To discuss your rights in filing a claim, contact our Jacksonville long-term disability attorney and request a consultation in our office today.
Resource:
orthoinfo.aaos.org/en/diseases–conditions/sprains-strains-and-other-soft-tissue-injuries/
https://www.mydisabilitylaw.com/the-five-step-process-for-determining-eligibility-for-social-security-disability-benefits/