Statements Required by Insurers When Filing a Long-Term Disability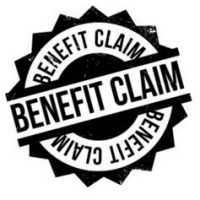 In the event you suffer injuries or illnesses that result in long-term disabilities that prevent you from working, benefits provided through your employer provide a safety net. Unfortunately, obtaining these benefits means dealing with insurance companies who are notorious for either denying or undervaluing claims. Statements they obtain from you, your medical providers, and your employer can make the difference in determining whether your claim is denied or approved.
Statements Required to Obtain Disability Benefits 
Insurance policies you have in place, including those provided through your employer, are meant to provide a level of protection in the event the unexpected happens. However, it is important to remember that when dealing with insurers that they are a for-profit business. One of the ways they protect their bottom line is by reducing expenses. This includes limiting payouts on policies they have in place.
According to studies conducted by the American Association for Justice, insurance companies use a variety of tactics for the purpose of either denying, delaying, or devaluing consumer claims. One of these is using statements made by claimants or others involved in the case against them. When seeking coverage through a long-term disability insurance policy provided through your employer, be aware of how the following could impact your claim:
Claimant statements: This involves explaining your disability to the insurance company. It is important to describe your condition and any related symptoms you suffer as thoroughly as possible. Detail how your injury or illness prevents you from working or engaging in hobbies you previously enjoyed, as well as how it affects your ability to complete simple daily tasks. While you do not want to exaggerate or stretch the truth, you also want to avoid minimizing the impacts you suffer.
Physician statements: When dealing with any type of injury or illness that has the potential to result in long-term disabilities, it is important to see your doctor regularly and to follow all of their instructions. The insurer will want to know the names of your primary physician, as well as any specialists you may have visited. They will be contacted to fill out physician statements regarding your symptoms, any underlying medical issues, the treatments you have received, and your prognosis for recovery.
Employer statements: The insurer will obtain a detailed statement from your insurer, outlining your position with the company, the date you were hired, the types of work you perform, your hours, and the amount you are paid. This information could impact whether your claim is approved and the amount you are entitled to.
Before filing your claim, get familiar with the terms of your policy. You have a right to obtain copies of all plan related documents under the Employee Retirement Income Security Act of 1974 (ERISA).
Let Us Help You Today
When dealing with insurers, Farrell Disability Law is a strong legal ally to have on your side. To discuss how we can assist you, contact our Jacksonville long-term disability attorney and request a consultation in our office today.
Resource:
justice.org/sites/default/files/file-uploads/InsuranceTactics.pdf
https://www.mydisabilitylaw.com/what-are-the-chances-of-suffering-a-long-term-disability/