The Effect Of Other Income On Disability Benefits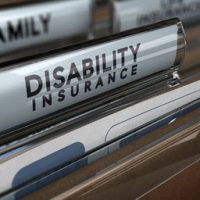 Disability insurance benefits, through both private and federal programs, offer a lifeline to individuals suffering from a disabling impairment. However, this assistance almost always comes with a number of caveats that can obligate and/or restrict a recipient's ability to seek other sources of income, including disability benefits available through other providers/programs. Disability insurance providers are often focused on paying recipients as little as possible, and, to reduce their responsibility, commonly require recipients to attempt to collect benefits from all available sources as a condition to receiving benefits. This practice is very prevalent among group and individual disability policies, but Social Security Disability Insurance (SSDI) also has its own rules on the impact of additional support on the payment of benefits. The reduction of benefits based upon receiving disability benefits from another source is called off-setting, and a discussion of how this provision operates in private disability policies, as well as within SSDI regulations, will follow below.
Offsetting by Private Disability Providers
Most private long-term disability policies, especially those offered as a group plan by an employer, include provisions that authorize the reduction of monthly benefits if income from other benefit programs is also collected by a policyholder. Examples of benefits that typically allow an insurer to offset monthly benefits include:
SSDI;
workers' compensation;
disability benefits offered under certain pension and retirement plans;
compensation from an injury settlement; and
benefits paid from another long-term disability policy.
The receipt of SSDI benefits is particularly important to insurers who want to ensure a disabled policyholder only receives the percentage of monthly earnings allowed under the policy, and not in excess of this amount (often 60 percent of an insured's monthly earnings) due to receiving disability benefits from more than one source. Further, many policies require those filing a disability claim to pursue all other benefits for which he/she may be eligible, including appealing denials, and provide documentation confirming other benefits were sought. Most policies allow for a dollar-for-dollar reduction of SSDI benefits received by the insured, and obligate policyholders to reimburse the insurance company if he/she is given a lump-sum payment for back SSDI benefits following approval. Additionally, long-term disability benefits may also be further reduced by any SSDI benefits given to the recipient's family. However, note that money received from the following sources will usually not reduce an insured's disability monthly benefit:
profit sharing plans;
401(k) plans;
employee stock options;
severance; and
IRAs.
Offsetting under SSDI
The monthly benefit most SSDI recipients receive is typically not enough to support him/her, and most will seek other disability benefit options, or even part-time, occasional work, to supplement income. A person is only eligible to collect benefits under one Social Security program at any one time, and if a person qualifies for more than one Social Security program, he/she can choose the option with the higher benefit, but not both. The collection of other disability benefits does not generally affect SSDI benefits, unless it involves workers' compensation. The combined payments from SSDI and workers compensation cannot exceed 80 percent of a person's average income prior to their disability, and under Florida law, the workers' compensation benefit will be reduced to stay within those limits. SSDI benefits will readjust to normal levels once workers' compensation benefits are exhausted.
Get Help
Coordinating benefits from multiple sources is often financially necessary, but procedurally complicated. Handling just one disability claim is more than enough, but trying to juggle claims with different providers can quickly overwhelm most people. Instead of trying to navigate the disability process alone, work with the experienced disability firm of Farrell Disability Law. Farrell Disability Law has over 20 years representing clients in disability claims, and will work to get you the benefits you deserve. Contact the Jacksonville office for a free consultation.
Resource:
jdsupra.com/legalnews/erisa-can-a-court-invalidate-the-social-93509/