Understanding The Elimination Period In Your Long-Term Disability Policy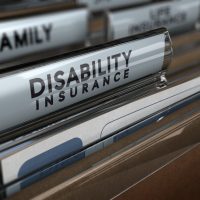 When long-term disabilities happen, you count on benefits available through employer-provided policies to help you make ends meet. Unfortunately, not being clear on your terms of coverage can result in some unpleasant surprises. One of the most common concerns your LTD policy's elimination period. This is a period of time in which you are disabled, not working, but unable to receive benefit payments. Understanding how elimination periods work, how to identify yours, and the options available can help to ensure you remain financially stable throughout the process.
Uncovering The Elimination Period In Your Long-Term Disability (LTD) Insurance Policy
While it is natural to assume that long-term disability (LTD) benefit payments available through your employer would begin the moment you are unable to work, nothing could be farther from the truth. An elimination period is a standard provision in most LTD policies. It is the period of time in between when you become officially disabled and when LTD benefit payments begin.
This time period can vary based on the specific type of policy you have and can range from 30 days to up to three months or longer. Lengthy elimination periods are offered as an option by most insurance companies and are often used by employers as a way to lower policy premiums.
Finding out the elimination period in your employer-provided LTD policy is a top priority. It should be referenced within the first few pages of your policy documents, under the summary of benefits. If you do not have a copy of your LTD policy, you should request one from your employer right away. The Employee Retirement Income Security Act of 1974 (ERISA) is a federal law that requires employers to provide copies of all policy documents to their employees, free of charge and at your request.
Options In Dealing With An Elimination Period
Elimination periods for employer-provided LTD policies are generally 90 days. Knowing the exact amount of time you will need to wait for LTD benefit payments can help you be better prepared. Investing in additional LTD insurance on your own through a private company is something you may want to consider. By doing so, you may be able to access your benefits within a certain period, but bear in mind you will pay more for the policy. US News & World Reports advise that other options for surviving a lengthy LTD elimination period include:
Building up a nest egg before you become disabled;
Tightening up your budget;
Taking out a personal or home interest loan;
Enlisting help from other family members;
Making withdrawals from retirement accounts
Selling stocks or other investments.
Let Us Help You Today
At Farrell Disability Law, our goal is to get you the maximum amount of long-term disability benefits you are entitled to in the quickest amount of time possible. We help you deal with lengthy elimination periods and other obstacles that may arise. Call or contact our Jacksonville long-term disability attorney online to request a consultation in our office today.
https://www.mydisabilitylaw.com/preparing-now-to-file-a-social-security-disability-claim-in-the-year-ahead/