Ways You Can Protect Yourself Against Long-Term Disabilities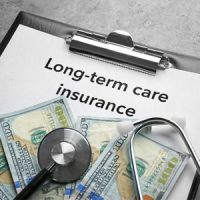 Long-term disabilities can happen to people at any age, even those in otherwise good health. They can keep you from working and providing for yourself or your family while resulting in mountains of medical expenses. To prevent this type of situation, there are steps you can take now to protect your health and to ensure you have the proper benefits in place.
Decreasing the Odds of Long-Term Disabilities
People tend to think that long-term disabilities will not happen to them, particularly if they are young and otherwise healthy. However, statistics from the Social Security Administration (SSA) indicate that as many as one in four current 20-year-olds will become disabled prior to reaching retirement age.
Fortunately, there are some steps you can take now to decrease your odds of eventually suffering long-term disabilities. These include:
Maintain your health: This includes getting enough exercise, eating a healthy diet, and avoiding unhealthy activities, such as smoking.
Protecting yourself against illness: Viruses such as COVID-19 or even the common flu can have long-term impacts on your health. Follow proper precautions for protecting yourself against them.
Avoiding risky activities: Dangerous driving behavior and not taking safety precautions when bicycling or engaging in other recreational activities increase your risks.
Visit your doctor regularly: Regular medical exams and preventative screenings can help catch potentially disabling conditions in the early stages, which is when they are most likely to respond to treatment.
Protecting Your Rights To Long-Term Disability Benefits
In addition to reducing your risks of suffering long-term disabilities, there are also steps you can take to protect your rights to benefits. These include:
Review Social Security Disability eligibility: You may be eligible for Social Security Disability Insurance (SSDI) if you have earned enough work credits and have a qualifying condition. The SSA offers tools that can help you calculate the amount.
Review long-term disability (LTD) insurance available through your job: Your employer may offer LTD insurance as part of your overall compensation package. Under the Employee Retirement Income Security Act of 1974 (ERISA), you have a right to be provided a copy of all policy-related documents, free of charge. Review these documents to determine your eligibility status, the amount of benefits you would receive, and any exclusions that may apply.
In addition to the above benefits, you may also want to look into purchasing a private long-term disability insurance policy.
Let Us Help You Today
Disabilities can happen due to accidental injuries, sudden illnesses, or chronic health conditions. When they do, you may find yourself struggling to provide for yourself and your loved ones. Long-term disability benefits available either through the Social Security Administration or through employer-provided policies can help to ensure you are protected.
At Farrell Disability Law, we are dedicated to protecting your rights to these benefits. For answers to your questions or for help in disputing a denied claim, call or contact our Jacksonville long-term disability attorney online and request a consultation in our office today.
https://www.mydisabilitylaw.com/do-i-need-additional-long-term-disability-insurance/