What Are My Long-Term Disability Risks?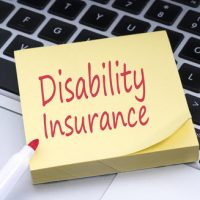 The end of the year is often a time for reflection on the past and our hopes for the future. Many of us will make resolutions on ways to improve our finances, lifestyle, and personal health. It generally requires taking a few practical steps to make these dreams a reality. Unfortunately, unexpected events can easily derail these plans. Accidents, injuries, and chronic conditions resulting in long-term disabilities are surprisingly common. Taking the time now to assess your risks can help ensure a healthy and prosperous year to come.
Assessing Your Long-Term Disability Risks
Long-term disabilities can happen to people of any age. According to statistics from the Social Security Administration (SSA), one out of every four twenty-year-olds will end up disabled before reaching retirement age. While it is impossible to predict what will happen in the future, there are three areas you can look at in assessing your disability risks:
The potential for accidents: Living an active lifestyle and engaging in sports or other adventurous activities can put you at greater risk for injuries. Even seemingly minor mishaps, such as muscle strains or broken bones, can result in long-term disabilities. Avoid behaviors, such as being distracted or not taking the appropriate safety precautions, that increase your risks.
The potential for illnesses: A family history of certain diseases and behaviors such as smoking or maintaining a sedentary lifestyle puts you at greater risk for long-term disabilities. Review your family health history and follow doctor recommendations to protect your health.
Chronic health conditions: Chronic conditions such as asthma, arthritis, diabetes, and heart disease can worsen if not managed properly. Working with your doctor can help to prevent or delay symptoms and future disabilities.
What Long-Term Disability Benefits Are You Entitled To?
Despite your best efforts, long-term disabilities can still happen which prevent you from working or providing for yourself and your family. To protect your financial security in the event this occurs, take an inventory of the long-term disability benefits which may be available to you:
Social Security disability benefits: You may be entitled to disability benefits through the SSA, depending on your income and how long you have worked.
Employer-provided disability benefits: These may be provided by your employer as part of your overall employee compensation requirement. Ask your plan administrator for copies of all plan-related documents to determine your eligibility. Under the Employee Retirement Income Security Act of 1974 (ERISA), they are required to provide these documents to you, free of charge.
Private disability insurance: Depending on the benefits you may be entitled to through the SSA and your employer, you may want additional protection through a privately purchased long-term disability insurance policy.
Let Us Help You Today
At Farrell Disability Law, we help clients get the benefits they are entitled to when disabilities occur. To discuss how we can help you, contact our Jacksonville long-term disability attorney and request a consultation in our Jacksonville or Orlando office today.
https://www.mydisabilitylaw.com/four-ways-to-maximize-your-social-security-disability-benefits/