What Happens At A Social Security Disability Hearing?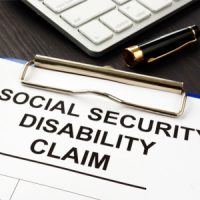 When long term disabilities prevent you from working, Social Security disability benefits protect your income and your ability to provide for yourself and your loved ones. Have you filed a Social Security disability application only to have it denied? This is a common problem. A disability denial letter is not the final word and many claims are eventually approved after attending the appropriate hearings as part of the appeals process. The following details what to expect and the steps you should take to increase the odds of getting the benefits you deserve.
Social Security Disability Benefits Denied?
Social Security disability insurance (SSDI) benefits provide a safety net if you are unable to work. To be eligible, you must have earned the required number of work credits and have a qualifying condition. You must also file a claim with the Social Security Administration (SSA), submitting the appropriate forms and supporting evidence from your doctor and other medical providers. We strongly recommend consulting with our experienced Social Security disability attorney before filing a claim, as doing so increases your chances of getting approved.
If you file on your own and receive a denial, do not panic. According to the Government Accountability Office (GAO), more than two third of SSDI claims are denied each year. You have the right to request an administrative hearing, during which you can provide additional information in support of your claim.
What To Expect At A Social Security Disability Hearing?
As opposed to other types of legal proceedings, SSA administrative hearings are not held in courtrooms but rather in SSA offices and hearing centers. An April 2021 report by the American Association Of Retired People (AARP) advises that more than a quarter of all denied SSDI claims are resolved in this manner. Steps involved in the process include:
The judge will review your case and any additional evidence submitted, such as more detailed statements from your doctor.
You will provide sworn testimony regarding your condition.
The judge may question you regarding your health or your work history.
You can have doctors or other medical experts testify on your behalf.
The SSA may produce their own experts to testify against your claim.
The judge will make a ruling in your case.
If your claim continues to be denied, you can request a review by the SSA's Appeals Council.
It is strongly recommended that you have an attorney represent you in SSA administrative hearings. The GAO reports that you are more than three times more likely to get approved for benefits with a legal professional on your side rather than going through the process on your own.
Let Us Help You Today
At Farrell Disability Law, we act as a strong legal advocate on the side of people with long term disabilities. Let us help you get the SSDI benefits you deserve. Whether you are filing a claim or have been denied benefits, reach out and contact our Orlando Social Security disability attorney to request a professional consultation in our office today.
Resource:
aarp.org/retirement/social-security/questions-answers/what-happens-at-a-social-security-disability-hearing.html
https://www.mydisabilitylaw.com/when-accidental-injuries-result-in-long-term-disabilities-3/