When Accidental Injuries Result In Long-Term Disabilities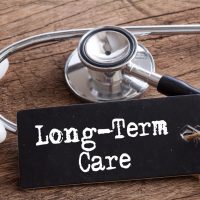 Accidental injuries can happen in a variety of ways. Even a relatively minor mishap can cause serious injuries that result in long-term disabilities. Depending on the situation, you may be entitled to compensation through insurers or a personal injury claim. You may also be entitled to long-term disability benefits, which can help supplement the lost income you suffer now and in the years ahead. Find out more about common types of injury-related long-term disabilities, how they often happen, and your options in getting the benefits you need while you recover.
Accidental Injuries Are A Leading Cause of Long-Term Disabilities
According to statistics from the Centers For Disease Control and Prevention (CDC), accidental injuries are one of the leading causes of long-term disability in the United States. They can happen at home, when visiting friends or family members, or when out in public places. Among the most common ways accidental injuries happen include:
Car and motorcycle accidents;
Crashes and collisions involving bicyclists and pedestrians;
Slips, falls, and getting struck by or against objects;
Sports and recreational accidents.
Back, neck, or head injuries, injuries involving muscles, tendons, or other soft tissues, and spinal cord injuries are all common and can occur as a result of any of the above. In addition to the immediate impacts they have on your health, they can also result in long-term disabilities that impact your ability to work or engage in your favorite hobbies and activities for years to come.
Long-Term Disability Benefits For Accidental Injuries
When accidental injuries happen, you may be able to file a claim through insurance either you or others involved have in place. If the reckless actions of others involved is responsible, you may also be entitled to compensation in a personal injury claim.
While it is important for your financial recovery to explore the options available, do not overlook any long-term disability benefits available. You may be entitled to these through the following:
Employer-provided long-term disability (LTD) insurance: Many employers provide LTD insurance to their employees as part of their overall compensation package. Review the terms of coverage to determine whether you are eligible for these payments. Under the Employee Retirement Income Security Act of 1974 (ERISA), your employer is required to provide a copy of all policy-related documents, free of charge and at your request.
Through privately purchased LTD policies: Many people purchase LTD insurance through private policies, either as their primary coverage or to offset employer-provided benefits. Again, review the terms of coverage before submitting a claim to the insurer.
Through the Social Security Administration (SSA): You may be entitled to Social Security disability benefits provided you have a qualifying condition and have earned enough work credits.
Let Us Help You Today
When accidental injuries leave you suffering long-term disabilities, you can count on Farrell Disability Law to help you get the benefits you deserve. Contact our Jacksonville long-term disability attorney to request a consultation in our office today.
https://www.mydisabilitylaw.com/when-do-i-qualify-for-long-term-disability-ltd-benefits/