Why High Earners Need Individual Long-Term Disability Policies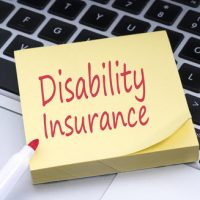 The purpose of long-term disability (LTD) insurance policies is to supplement a policyholder's income if he/she becomes disabled for an extended period of time. In this way, the policyholder can focus on recovery and not have to worry about paying bills and other expenses. Nevertheless, insurance companies, including LTD insurance companies, are profitable enterprises and expect to be provided with indisputable documentation of a policyholder's disability before paying out according to the policy. Accordingly, it is crucial to retain the services of an attorney experienced in LTD matters to ensure that the insurance company actually complies with the policy. In some cases, and especially in the case of high-earners, having an individual LTD insurance policy as opposed to, or even to supplement, a group LTD insurance policy provided by one's employer is a critical decision. A discussion on how an individual LTD policy differs from a group policy, as well as various reasons a high-earner may want to consider purchasing an individual LTD policy, will follow below.
Individual v. Group
While there are numerous distinctions between an individual LTD policy and a group LTD policy, the most significant is the legal treatment. Specifically, group LTD plans are governed by the Employee Retirement Income Security Act, whereas individual policies are governed by the policy documentation. Beyond that, the following items highlight the common distinguishing factors between the two policy types:
Due to leverage, group policies tend to be much cheaper than individual coverage.
As a result of limited underwriting, an employee is eligible for a group policy solely by being an employee; that is, no examination is required.
Tax Deductibility. Group policies, since they are purchased through an employer, are paid for with pre-tax dollars, making the premiums tax-deductible.
Individual policies can stay with the policyholder even after he/she leaves an employer.
Definition of disability. Group policies generally have a more limited definition of disability.
COLA options. Only individual policies allow for a cost of living adjustment as an optional rider.
Group plans can be cancelled by the insurance company, or rates can be increased across all participants, whereas individual policies generally provide for a non-cancelable option.
Group payouts can be offset by related payments from workers' compensation and Social Security Disability Insurance payments, whereas not all individual policies provide for this.
Reasons for Purchasing an Individual LTD Policy
In most cases, group LTD plans are designed to supplement a portion of one's income, such as 60-65 percent. Accordingly, a high-earner may find himself/herself losing a substantial portion of his/her income. Further, typically, high-earners usually have their income going to many aspects, such as investments, private school tuition, side businesses, and the like, so that a loss of income of the magnitude of 35-40 percent may result in a substantial downgrade of one's livelihood. Thus, it may be necessary to purchase an individual LTD policy to bring the supplemental income closer to 100 percent of the policyholder's income.
Another consideration in favor of individual LTD coverage for high-earners is the greater risk of burnout, particularly among attorneys and physicians. These individuals work under extremely stressful conditions, and mental health issues may develop which can substantially affect these careers. As a consequence, having a policy that provides for a payout under these circumstances can make a huge difference in financial stability.
Get Help
If you are considering filing a claim, or have received a denial on a previously-filed LTD claim, contact an experienced LTD benefits attorney to discuss your options. The legal team at Farrell Disability Law has the experience necessary to analyze your claim, and, if there is a chance it will succeed, will help you develop a strategy to get you the benefits you deserve. Contact our Jacksonville office today.
Resource:
nvestmentnews.com/article/20170727/FREE/170729948/filling-in-the-protection-gap-for-high-income-earning-physicians